Which Propel flavors are sugar-free? Does a sugar and dye-free drink that is packed with electrolytes and vitamins sound too good to be true? Well, it's not – because it exists in the form of Propel. That's right – Propel drinks are sugar-free. Propel is actually a sports drink that was created by Gatorade for those who wanted a sports drink without dyes or sugar and that has a lighter taste.
In this post, I will present you with all the delicious sugar flavors that Propel is available in.
So, let's dig in, which flavors of Propel are sugar-free? Oh, and if you are interested to learn about what sugar-free Gatorade options are available be sure to check out my post Which Gatorade Has the Least Sugar? You'll Be Surprised.
What About Other Sports and Electrolyte Drinks?
Actually, before we do continue, if you are interested in the sugar content of all electrolyte-filled drinks then you should check out the following posts I wrote: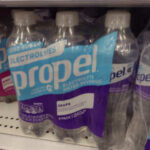 How Much Sugar is in Propel Drinks?
As a general rule, Propel Drinks are sugar-free sports drinks that are sweetened with sucralose and acesulfame potassium and contain 0g of sugar per serving. Propel is available in the following flavors:
Berry
Black Cherry
Grape
Kiwi Strawberry
Lemon
Mango
Peach
Raspberry Lemonade
Strawberry Lemonade
Watermelon
If you are interested in trying what I think are three of the best flavors of Propel (kiwi strawberry, black cherry, and watermelon) then you can try a variety pack of these three flavors on Amazon here.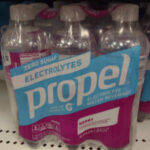 Propel Drinks – flavor-by-flavor
In this section, I will go through each of the Propel flavors I listed above. This is to help you pick the best Propel drink for you.
1. Berry Propel
Okay, so first up is Berry Propel – the berry flavor is available in both bottled water and powdered formats. If you love mixed berry flavor, then this Propel flavor is for you. I also feel that mixed berry-flavored water-based drinks just make for a great combo.
2. Black Cherry Propel
If you are more of a single-berry flavor kind of person (I get you) then Propel is also available in a black cherry variety – in both the water and powder format. This is one of my favorite flavors.
3. Grape Propel
Grape flavors are such a classic drink flavor and for good reason.  So just as well Propel also makes a grape flavor in both water and powder format.
4. Kiwi Strawberry Propel
Next up is Kiwi Strawberry. Gatorade also comes in a kiwi strawberry flavor so it's no surprise there is a kiwi strawberry flavor of Propel. Kiwi Strawberry is in my opinion one of the best tasting Propel flavors.
You can find a variety pack of kiwi strawberry, watermelon, and black cherry Propel on Amazon here.
Since Gatorade also makes this flavor, you may be interested to learn more about Gatorade's options. If you want to read more about the sugar content of Gatorade and the sugar-free options, then make sure to check out the following post I wrote – Which Gatorade Has the Least Sugar? You'll Be Surprised.
5. Lemon Propel
If tart and citrusy is your vibe, then People's lemon flavor will likely be the one for you. Who doesn't love the combo of Lemon based water drinks?
6. Mango Propel
The next flavor is super tropical, but powdered Propel fans I have some bad news – it is only available in water format and not in powders format. What is this tropical water-only Propel flavor? Mango!
I mean mango flavored anything is always a win, right?
7. Peach Propel
I love the idea of the next Propel flavor. That is because it is quite an unusual delicate flavor for a sports drink. The flavor is peach.
The only bad news is again for you powdered Propel fans – the peach flavor is only available in bottled water format. If a delicate stone fruit flavor sounds like your thing, then you should definitely try peach Propel.
8. Raspberry Lemonade Propel
Let's face it raspberry lemonade is a match made in tart heaven. However, if you are a bottled Propel then then bad news – it is only available in powder format.
9. Strawberry Lemonade Propel
All you sugar-hating, berry lemonade-loving, bottled Propel fans – I have some good news. If you were disappointed to learn that the Propel Raspberry Lemonade flavor was only available in powdered format, then the good news is that it makes a Strawberry Lemonade flavor in bottled format.
10. Watermelon Propel
The final Propel flavor is definitely one of my favorites! That flavor is watermelon. I mean, watermelon flavors make everything better, right? No seriously.
You can get a variety pack of Propel's watermelon, kiwi strawberry, and black cherry on Amazon here.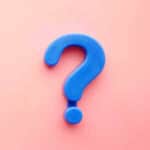 Sugar In Propel F&Q
How Much Sugar Is In A Propel?
There are 0g of sugar in a serving of both the water and powder formats of Propel.
What Kind of Sugar Is In Propel Water?
Propel Water does not contain sugar – instead, it is sweetened with sucralose and acesulfame potassium.
How Much Sugar Is In A Packet Of Propel Water?
There is 0g of sugar in a packet of powdered Propel Water.
Is Propel Sugar-Free?
Propel is sugar-free. There are 0g of sugar per serving of Propel Water.
Is Stevia in Propel?
There is no stevia in Propel – Propel is instead sweetened with sucralose and acesulfame potassium.
---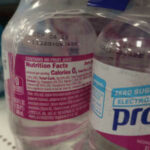 Which Propel Flavors Are Sugar-Free? You Won't Believe It! – The Final Bite
Which Propel flavors are Sugar-Free? Well, the good news is that all Propel drinks are sugar-free. That means the hardest decision you will have to make is which flavor to choose. Just watch out that not all the flavors are available in bottled varieties. Some such as Raspberry Lemonade are only available in powdered formats. So, make sure to double-check before you choose the flavor you want.
And Remember…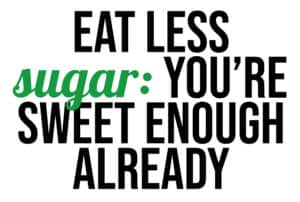 Ingredients and/or manufacturing processes may change. Always double-check ingredient lists and nutritional information before purchasing any food items.
---
WANT TO FIND MORE LOW SUGAR OPTIONS?
Do you want to learn about some other low-sugar options at your favorite coffee chains, fast food, or restaurant joints, or just while you are shopping for groceries? If you do, then check out some of my other articles below: